YOUR DONATION MAKES A DIFFERENCE
Help put food on the table for our neighbors facing hunger.
Organization's Vision: An America without Hunger
Feeding America is the largest charity working to end hunger in the United States. We partner with food banks, food pantries, and local food programs to bring food to people facing hunger. We advocate for policies that create long-term solutions to hunger.
No One Can Thrive on an Empty Stomach
34 million people face hunger in the U.S. — including more than 9 million children. Hunger knows no boundaries — it touches every community in the U.S., including your own.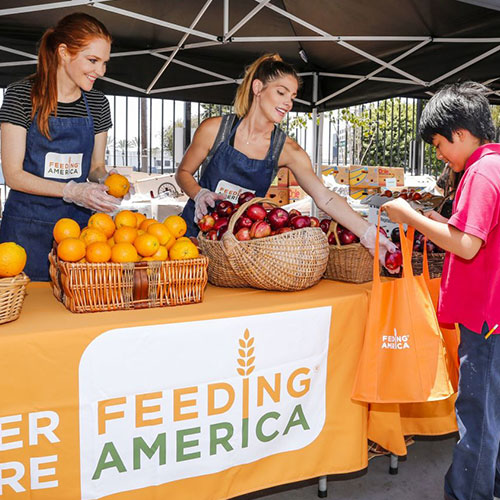 Who faces hunger in the United States?
Hunger can affect people from all walks of life. Millions of people in America are just one job loss, missed paycheck, or medical emergency away from hunger. But hunger doesn't affect everyone equally – some groups face like children, seniors, and Black, Indigenous, and other people of color face hunger at much higher rates. Hunger also most often affects our neighbors who live in poverty.